In July of 2018, I met with artists living in refugee camps. These craftsmen and women are survivors of ISIS's invasions. They pass time in the camps by painting, and offering lessons. These artists preserve their Yazidi identity through their artwork. With your support, we were able to connect these artists with customers world-wide.
 The Yazidi genocide took place in August of 2014 by ISIS, and unfortunately several nations have neglected to recognize this today. However, through their art, Ms.Ahlem as depcited on the right, and Mr.Falah as shown below seek to raise awareness for the injustice their people have witnessed.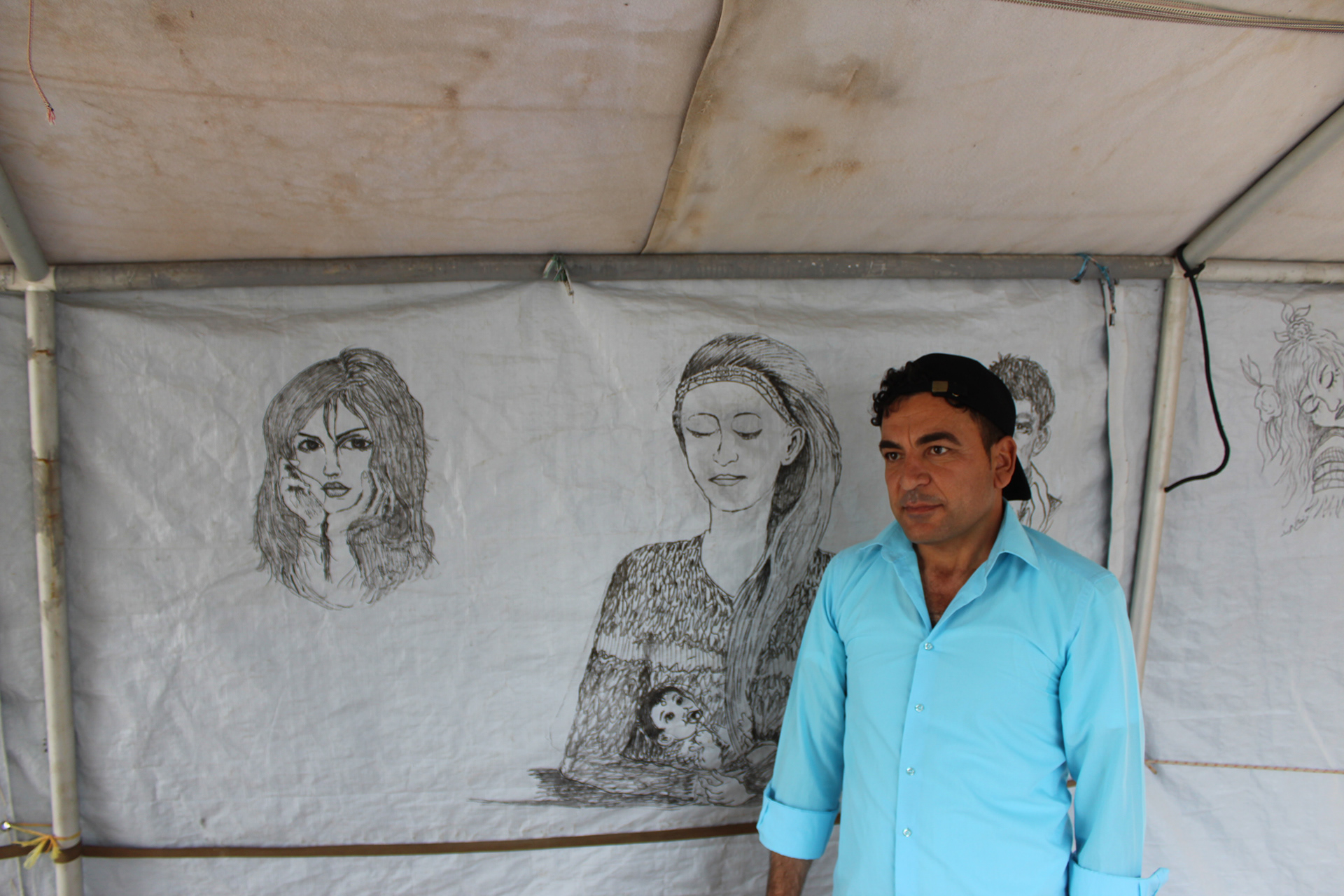 If you would like to help support, please consider donating to the "solar panel project tab" to bring 24 hour access to electricity to the education center created for displaced Yazidi survivors.