"academia provides an individual with the necessary theoretical foundations of politics and international relations- but that is not enough. There needs to exist, a way to humanize the policies that are being implemented. Too many politicians leave these universities with prestigious degrees, but never an understanding for how their future decisions in the political realm may impact vulnerable populations.  My work aims to empower the voices that are silenced." 
Narîn is an academic, and human rights advocate who integrates methods like portrait photography, film, and conflict analysis as a means to share the experiences of silenced ethnic and religious minorities. She has also worked to help empower climate change activists around the world. Through her website, AidNarin.org she shares her platform in helping support various targeted groups by posting different projects that anyone could help contribute to. In 2019, she was recognized by Elizabeth Warren, and her work was displayed at institutions such as Harvard, Yale, and Boston College. While studying as a first generation college student, Narin identified a gap in-between academia and the practice of providing effective support to displaced populations.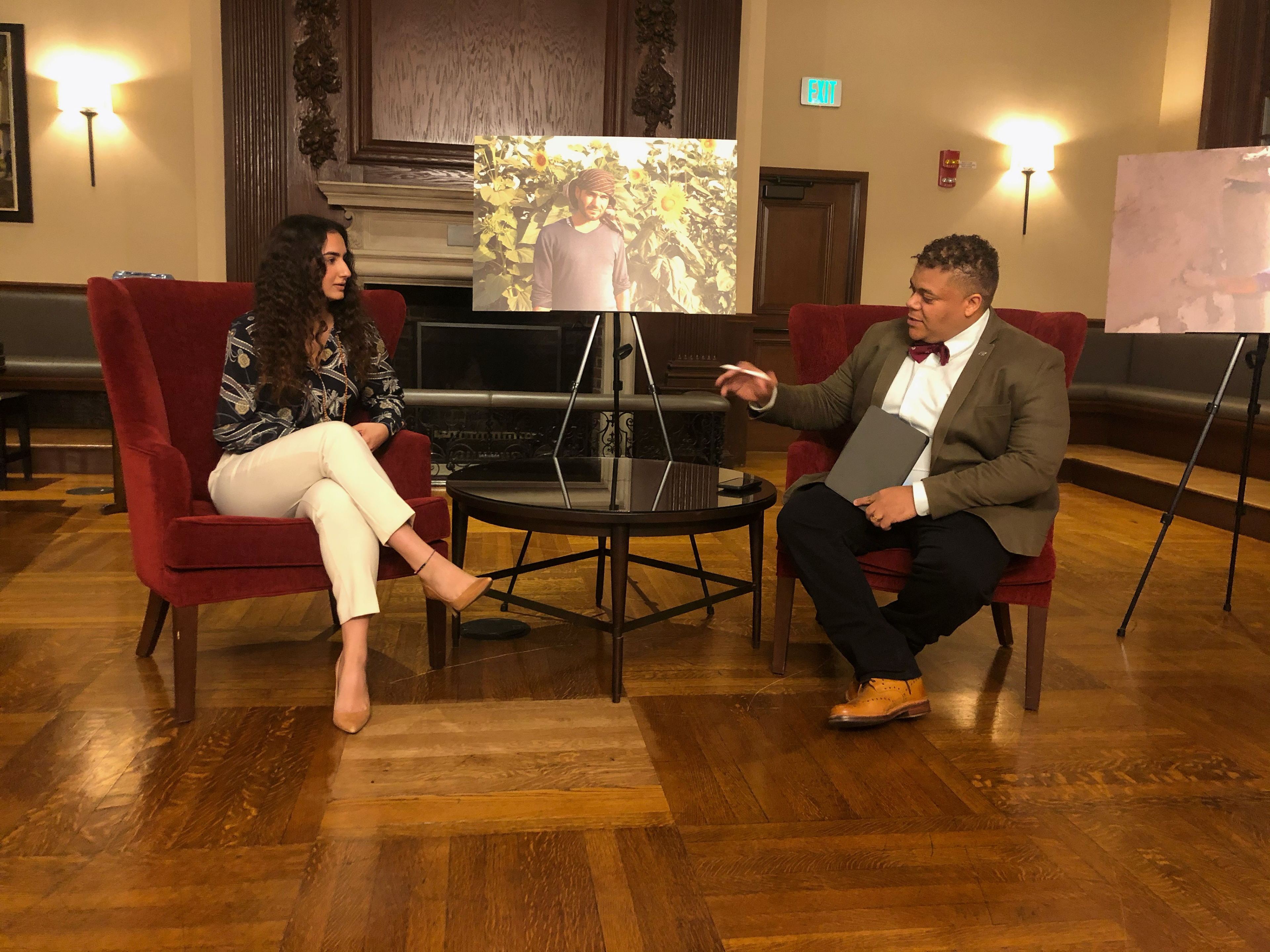 November of 2019, when Narin was invited to present her portraits at Harvard. she presented to students and faculty, emphasizing the critical conditions of minorities suffering invasions in Norther Syria.